Marketing Materials Makeover:
Client:  Historical fiction author and master storyteller, Carmine Coco De Young
Project Goal:
Update business cards and the refresh the speaker's brand while creating a new, professional-looking speaker brochure.  Copies of old business card and flyer were not available for comparison but they contained few, if any, graphics and did not match recent changes to the speaker's website.
Other Marketing Materials:
Carmine's website had a few colors that she wanted to carry forward but had not been updated.  It was also hosted by an industry group and Carmine was hesitant to make too many changes at once so the website was not changed as part of this project.
Considerations:
Price
Design / Style that fits speaker's topic
Branding
Results:
Clicking on the graphics below will open them in a new browser window, which may make them a little easier to review.
Business Card Redesign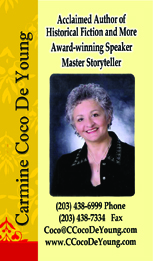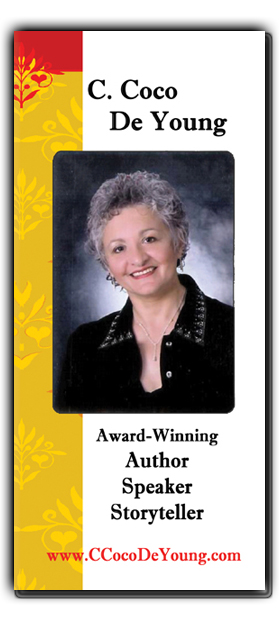 Front Panel.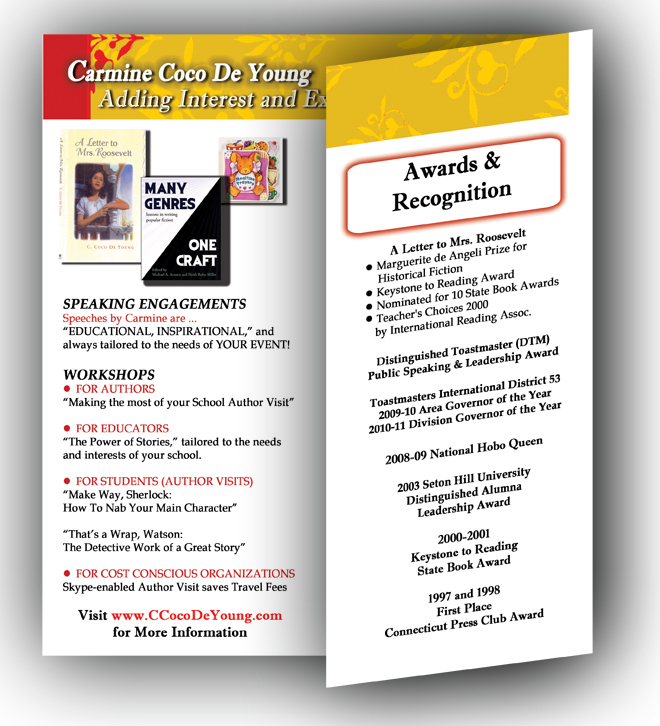 2-Panels / Inside.  The picture below shows the first two panels that are seen when the brochure is opened.
 
.
 
.
 
.
 
.
 
.
3 Panels / Inside – below is the inside of the brochure.
3 Panels / Outside –
Far below is the outside of the brochure (prior to being folded).  This also shows the back cover which includes basic contact information for the speaker.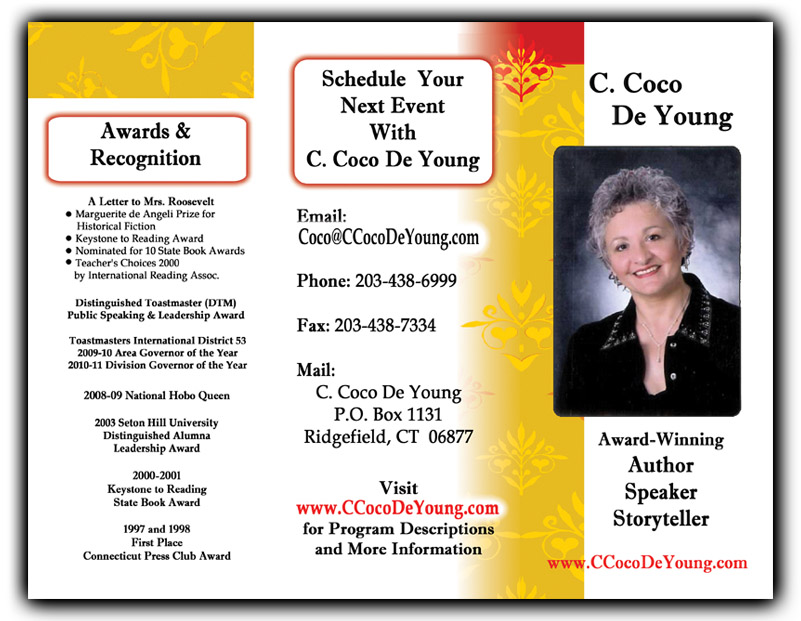 .
.
.
.
.
.
.
.
.