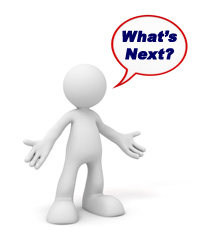 Thanks for making your deposit for the CT Speaker Showcase event !
The remainder of your fee will be required in two parts, one prior to the event and one when your demonstration video is delivered.  You will receive an email with the payment details.
In the meantime…
Start working on your speech for the demo event and Motivation Palooza.  I assume that you have a good amount of material already written, but if you want to bounce ideas off someone, my email address is listed below.
Stage Time…
Keep in mind that your speaking slot in the afternoon will probably be less than 15 minutes of stage time and as little as 5 minutes in the evening at Motivation Palooza.  Compared to the keynote speeches you may have done in the past, that may sound like a short amount of time, but remember… we are working to create a short, crisp 60-90 demonstration video of your best lines / performances so most of your stage time could end up "on the cutting room floor" as they say in Hollywood.
ADDITIONAL BONUS:  I have access to some amazing video animation / special effects artists and can offer you a professionally create animated intro / outro for your video.  You will need to provide some inputs and possibly some pictures, but I think you will find that it adds alot to the overall impact of your video.  Check out some of the other intro/outro videos by clicking here.
Cost for Amazing Animated Intro?  If we sell out the CT Speaker Showcase, this video intro will be provided at NO charge.  We will be sending you more information about this and other topics between now and the event, but if you know someone who might like to participate, please give them the link to sign up NOW !
More Questions?  Feel free to send me an email and I will get back to you as soon as possible.
The rest of the CT Speaker Showcase team and I look forward to working with you !
Dave Wheeler
GPS-SpeakerMarketing.com
email: dave@dmarkWheeler.com