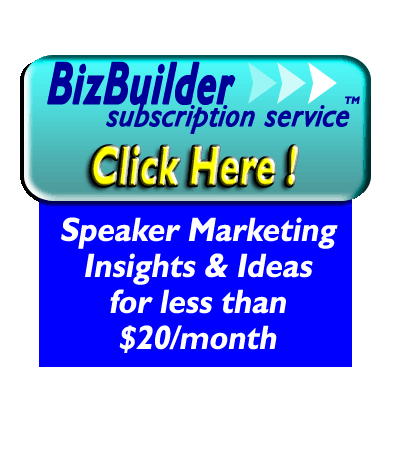 Marketing For Speakers –
The Biz-Builder Subscription Service
Are you a full-time speaker looking to take your speaking business to the next level?  Or are you new to the business and trying to make the leap from amateur to professional paid speaking?  Do you have access to all the best techniques in marketing for speakers? What if you could have an expert marketer on your team for less than $20 per month? That's where the Biz-Builder Subscription Service comes in.
Marketing For Speakers –
What do I get when I sign up?
Dave Wheeler sends out about 4-6 emails per month with concise, targeted marketing ideas or training that you can immediately apply to keep your speaking business moving in the right direction.  If you follow gps-SpeakerMarketing.com at all you have seen some of his action-oriented tools such as the Online Media Checklist for speakers that make it easy to organize and execute important marketing tools.  
Marketing For Speakers –
Access to Dave Wheeler's vast experience:
Dave Wheeler, DTM has an MBA in Marketing, worked over 10 years as a Marketing Manager for a Fortune 200 company and has spent thousands of dollars learning the latest and greatest marketing techniques for speakers available around the world.  He is an expert in SEO (Search Engine Optimization) which means he knows what will get you more visitors to your website.  He is a master when it comes to online marketing and he knows the in's and out's of social media.  What's the hottest area for speakers now?  Online video marketing … and gps-SpeakerMarketing.com is leading the way by helping speakers leverage the technology to grow their business.
Marketing for Speakers –
Bite-sized gems from programs costing $10,000 or more
Did you know that gps-SpeakerMarketing.com offers turn-key online business systems for $10,000 or more?  Not to mention the Internet Marketing 4 Speakers program which retails for almost $3000.  What if you could get some of the crown jewels from these trainings in small, bite-sized, easy-to-apply nuggets delivered to your inbox … for less than $20 per month?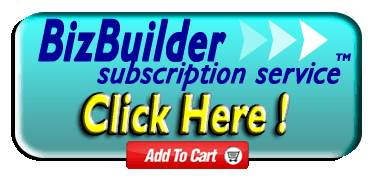 What's holding you back?
Isn't your speaking business worth $20/month?  If not, then maybe you aren't serious about making money speaking.  That's fine.  Not everyone is willing to do what is needed to have a successful speaking business and there is no shame in admitting it. On the other hand, if you think that tapping into the mind of a Marketing MBA with years of Internet Marketing training & experience would be worthwhile, then click the graphic on the right to sign up now. When it comes to Marketing for Speakers, the choice is clear.  Subscribe to the Biz-Builder Subscription Service(TM) NOW !